The SMC Journal is a weekly podcast about all things related to Software Engineering, DevOps, Observability, Cloud Computing, Security, AI, and much more. The show covers news events, company profiles (mergers and acquisitions), corporate events, vendor software features and updates, and much more. 
Content includes commentary and demonstrations by Scott Moore and his guests. Join him as he interviews industry experts, company representatives and hosts lively discussions with the performance community.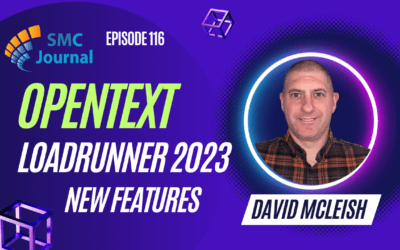 Guest David McLeish shares all the new features and updates of LoadRunner 2023. We also talk about why the footprint in browser-based protocols like TruClient are so large.