The SMC Journal is a weekly podcast about all things related to Software Engineering, DevOps, Observability, Cloud Computing, Security, AI, and much more. The show covers news events, company profiles (mergers and acquisitions), corporate events, vendor software features and updates, and much more. 
Content includes commentary and demonstrations by Scott Moore and his guests. Join him as he interviews industry experts, company representatives and hosts lively discussions with the performance community.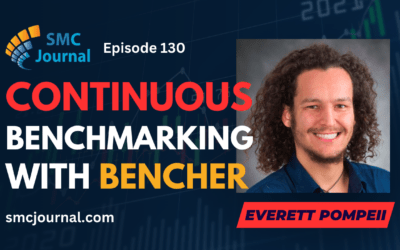 Bencher is a tool made to detect and prevent performance regressions before they make it to production, benchmarking within a continuous integration pipeline. Scott Moore interviews the founder, Everett Pompeii in this episode.