Learn the value of combining load testing and resilience experiments with LoadRunner and Gremlin, and where the product is going next.
Episode: 114
Air Date: 03/07/2023
Title: Load Testing and Chaos Engineering Integration
GUEST: Jeff Ni LINKEDIN PROFILE: https://www.linkedin.com/in/jeffnickoloff/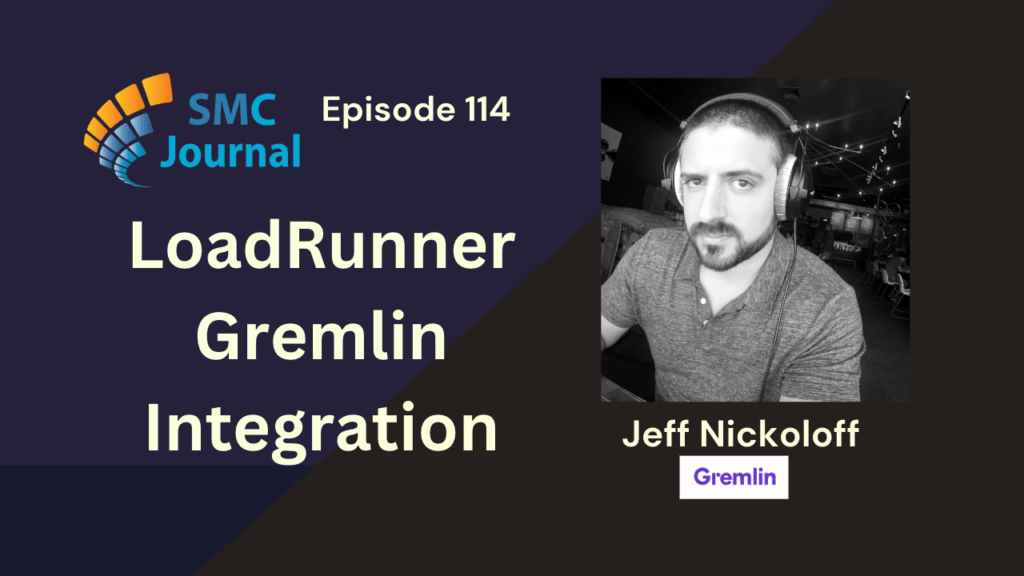 Support the SMC Journal. Buy Me A Coffee: https://bit.ly/smcjournalcoffee
Show Notes
Get started: https://www.gremlin.com/pricing/?ref=nav
Integration news: https://www.gremlin.com/blog/the-dual-approach-in-scaling-chaos-engineering-and-performance-engineering/
Check out this other episode on with Micro Focus.
Sponsors
This podcast is sponsored by Micro Focus and LoadRunner solutions. Performance matters. Did you know that LoadRunner solutions have the largest community of practitioners? Join the community at https://community.microfocus.com/adtd/b/sws-alm
Performance Engineering The LoadRunner Family Page:
https://www.microfocus.com/en-us/portfolio/performance-engineering/overview
Performance Playlist (YouTube): https://www.youtube.com/playlist?list=PLlUdEXI83_XoQrAsCj2A92v5AmXqVfoIO